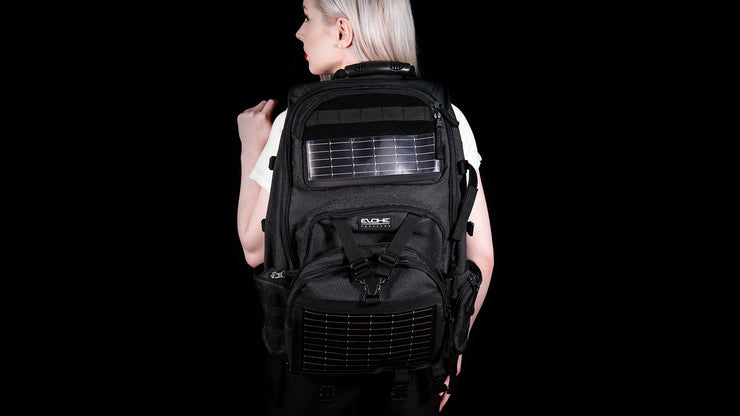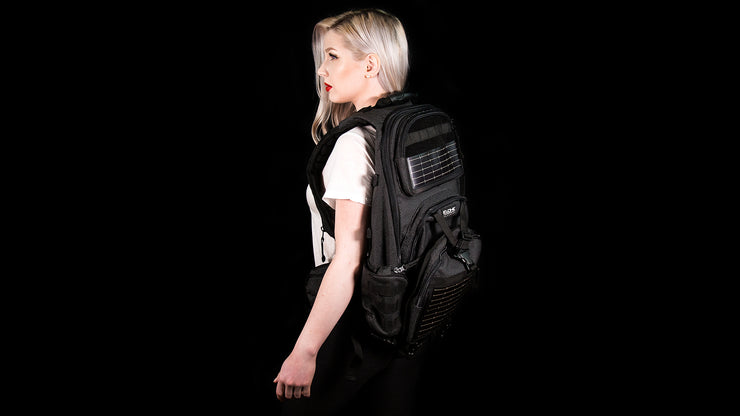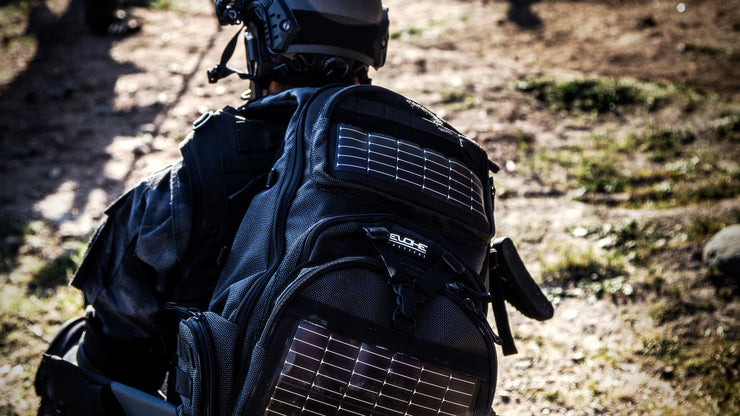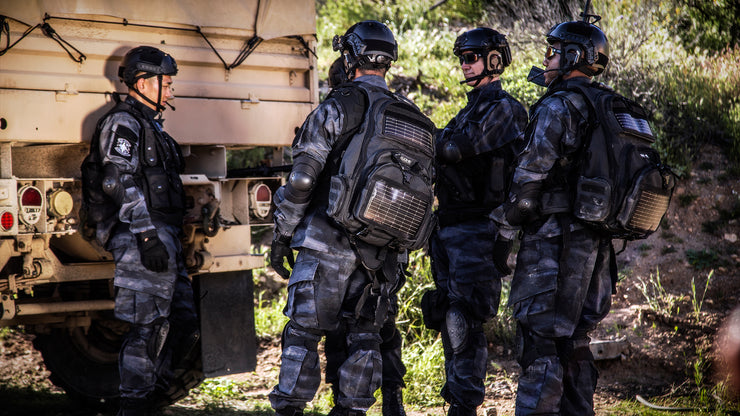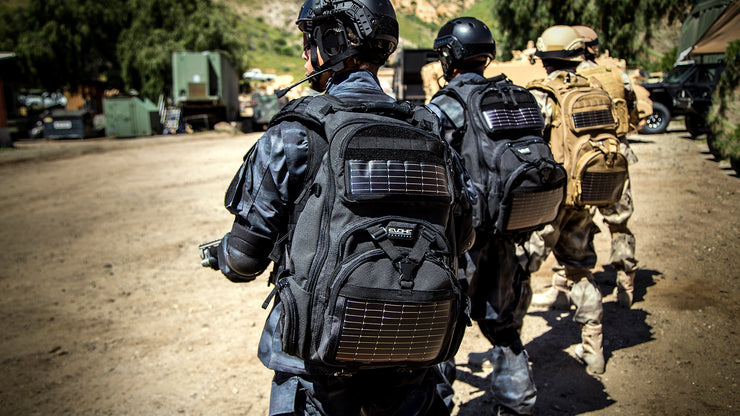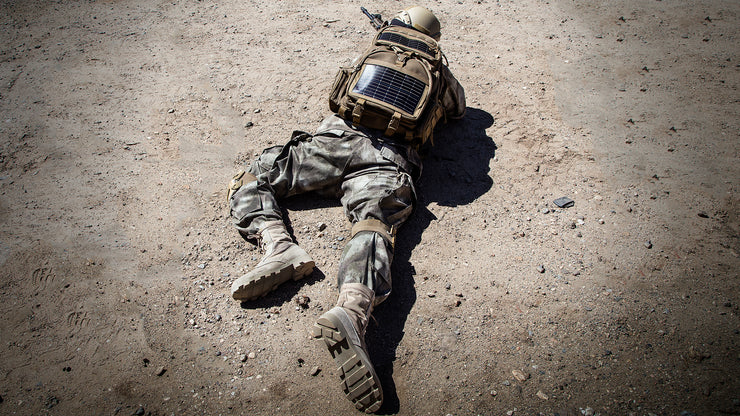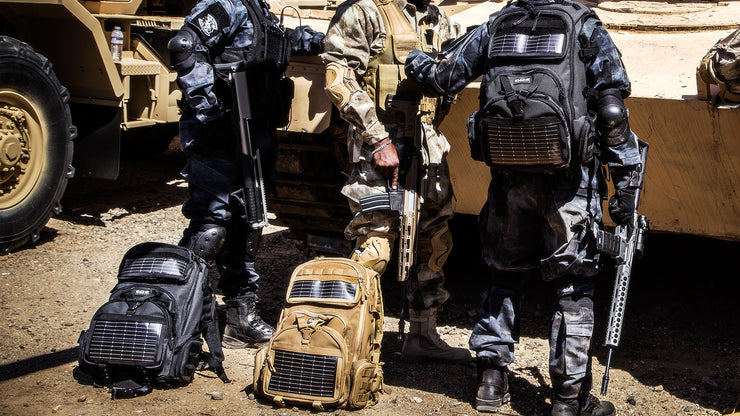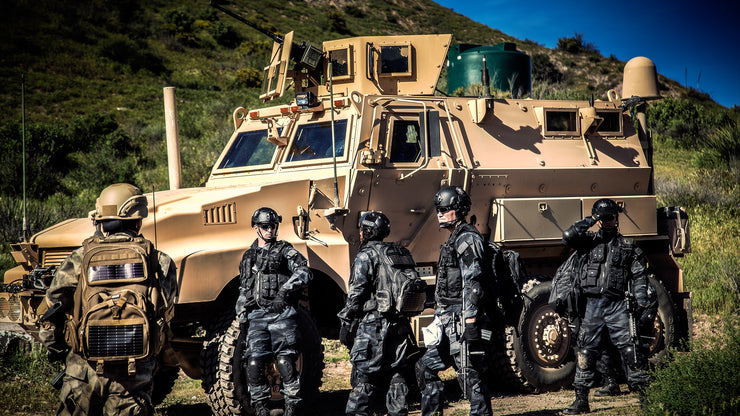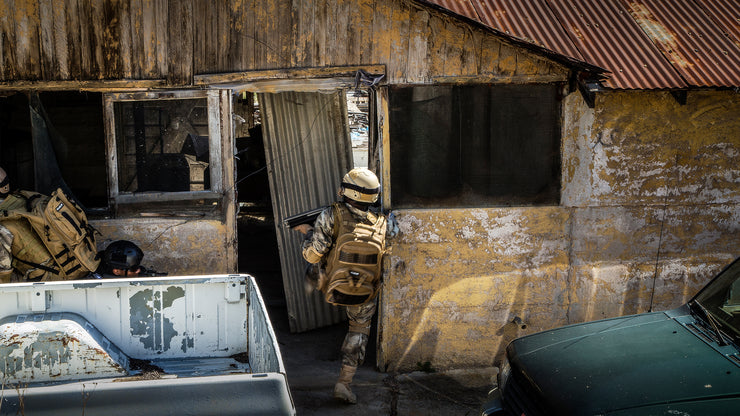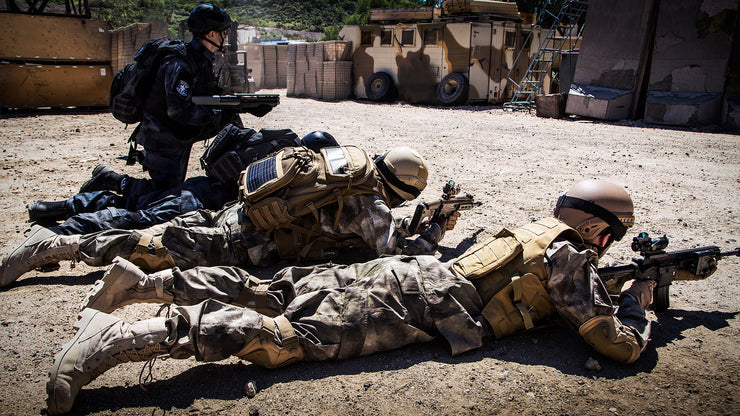 ENDURA SPEC-OPS EDITION
Our largest pack system, featuring extended carrying capacity alongside a simple design allows users to quickly pack and go.  With an exterior studded with MOLLE and Velcro allows quick integration of additional pouches and customization.  Featuring twin solar panels this pack allows for more power on the field.
Breathe Comfortably
The backpack was tailored for comfort in mind. Designed for optimal airflow, contact points between operator and pack are limited but provide quality support. The straps employ "grooved ridges" that are made from high-grade memory foam coupled with breathable mesh to allow for conformity, wicking, and cooling.
Ruggedness
Made with poly-carbonate hardened ceramic, the exterior fabric can handle the roughest environments. Ceramic plates were fused upon ballistic fibers enhancing durability well beyond any other fabric in the market. This unique fabric blend is mil-spec'd and tested to be exponentially stronger than leather, but at 1/3 the weight. This offers operators peace of mind as their pack provides complete abrasion control, enhanced cut resistance, elemental resistance, and oil repulsion.
Solar Tech
As technology advances, so does our demand for power. Evoke, integrates the latest solar cell technology into each pack system, for mobile power generation. Our solar panels are light, bendable, durable, and ultra-efficient.
Solar Panel One
Thin (approx. 5 sheets of regular copy paper)

Bendable (impact resistant)

Durable (withstood five 9mm punctures)

Voltage: 7.20v

Operating Current: 200mA (0.2A)

Watt: 1.44w

Weight: 1.9oz

Total Size: 10.6" x 6.9"
Solar Panel Two
Thin (approx. 5 sheets of regular copy paper)

Bendable (impact resistant)

Durable (withstood five 9mm punctures)

Voltage: 7.20v

Operating Current: 100mA (0.1A)

Watt: 0.72w

Weight: 1.1oz

Total Size: 10.6" x 3.5"
Power
Each pack system comes with an innovative battery/controller system that acts as the conduit to absorb free flowing energy. The controller system is made using the latest battery technology, Lithium Polymer, which has four times the life cycle of Lithium Ion but also absorbs energy more efficiently.
Inputs 5V

Outputs at 5V

Capacity 8000 mAh

5.7oz

Twin USB ports (1A/2A)

DC output interchangeable (8.4/9/12V)

Comes with multi-tips for different products
Hydration System
Each pack system was designed convenience and ease of access to necessities like hydration. An FDA certified 2 L hydration bladder is fitted in its own compartment and lined through the shoulder strap. This method of lining was made to maintain cleanliness and provide easy accessibility. Manufactured with an antimicrobial liner, our hydration bladder helps eliminate and defend against germ growth and keep water tasting fresh.
2 L H20 bladder

Bite valve to avoid spills

Strap tuck to help maintain cleanliness

Antimicrobial liner to help eliminate germs

Easy access
Above and Beyond
We use the highest quality water-resistant zippers made by IDEAL alongside high tinsel grade thread and impact resistant buckles.  Interior also uses high-end water proof liners to keep contents safe and secure. Each pack has external and internal MOLLE straps and Velcro sections allowing users to customize and bring as little or as much gear as they want.