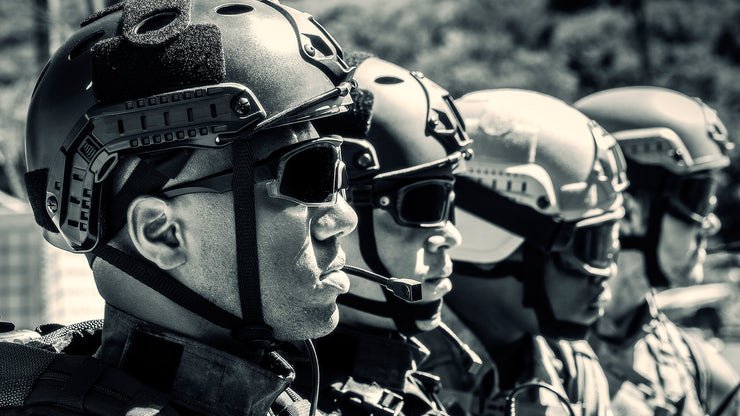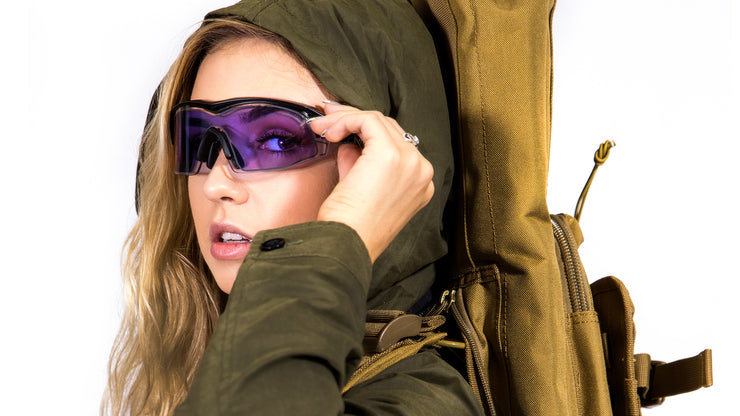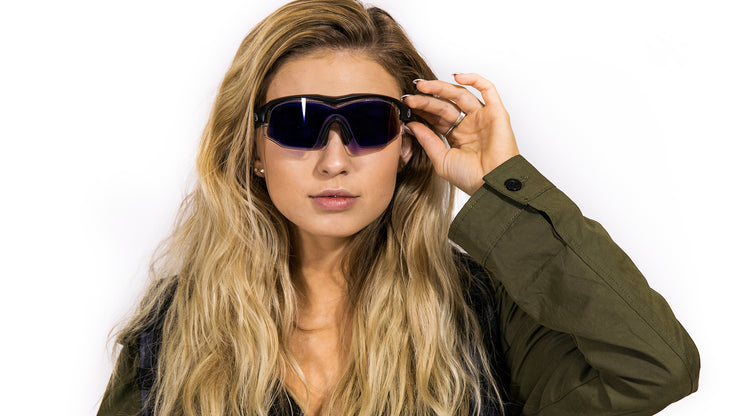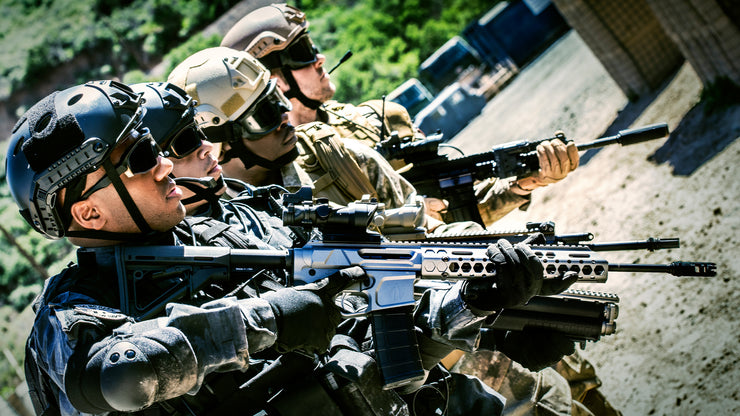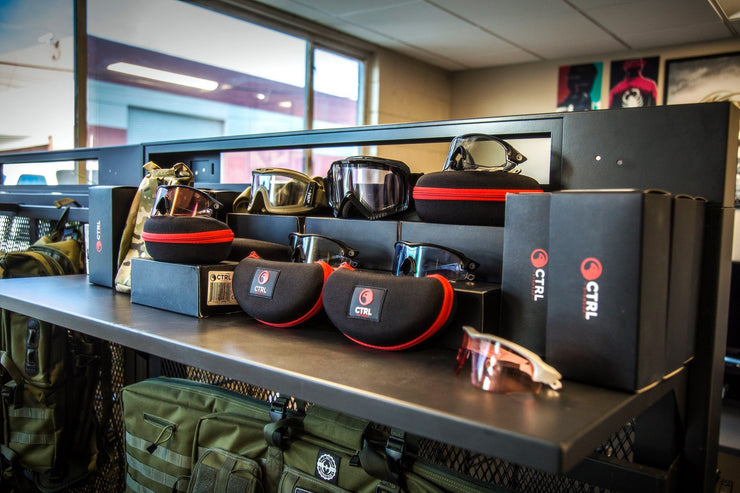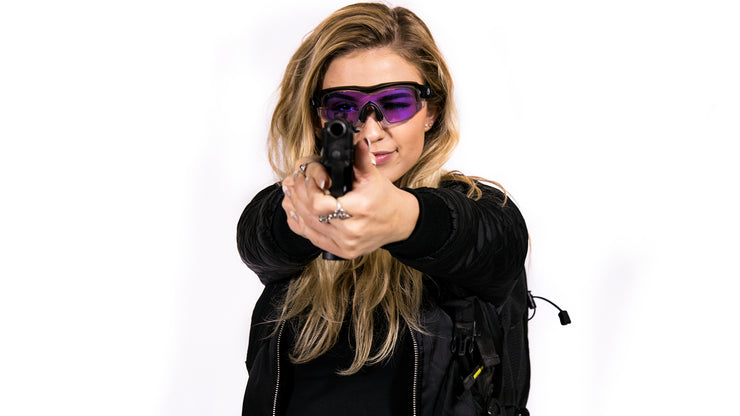 E-Tint
An all in one solution for operators traversing from contrasting environments.  Our ballistic eyewear features the fastest transition in the market while offering unrivaled ballistic protection.  With a .01 second transition time, users are able to enter and exit varying light intensity without the need to remove eyewear.  This offers a distinct advantage in safety and enhanced focus.
Ballistic
Our eyewear features the best in impact protection.  Exceeding ANSI Z87.1 and MIL-PRF-31013 requirements, these glasses provide optimal impact performance against debris.  With numerous tests and evaluations from third parties these glasses can handle debris moving as fast as .22 point blank.
Comfort
To maximize comfort when wearing, the nose and sides feature an adjustable mold that can be bent to fit individuals face better.  These mold sections employ a non-slip rubber that prevents sliding of glasses during activities.
Anti-Fog
The interior of the glasses has a thin film of anti-fog filament applied to provide the fastest defogging available.  This allows for clean visuals in humid environments or during athletic activities.
Scratch-Resistance
On both sides of the glasses we also incorporate double anti-scratch coating that aide in preventing deep scratches to keep glasses as pristine as possible.