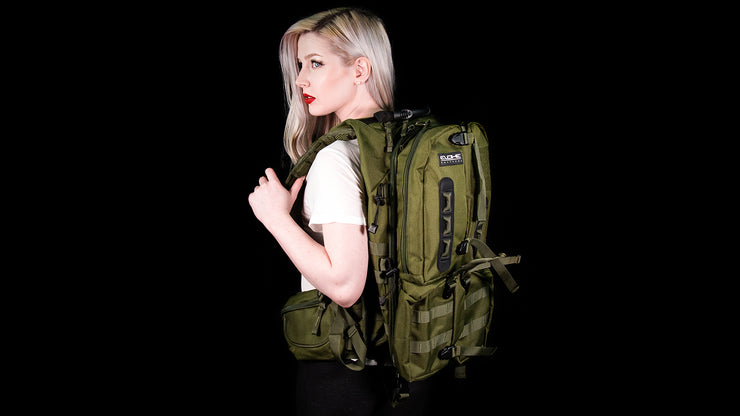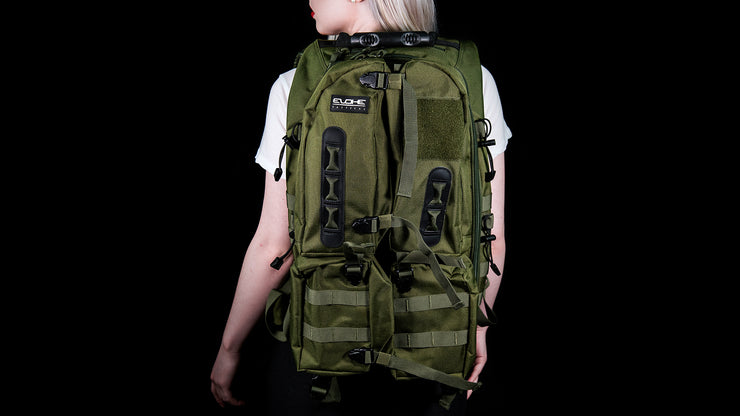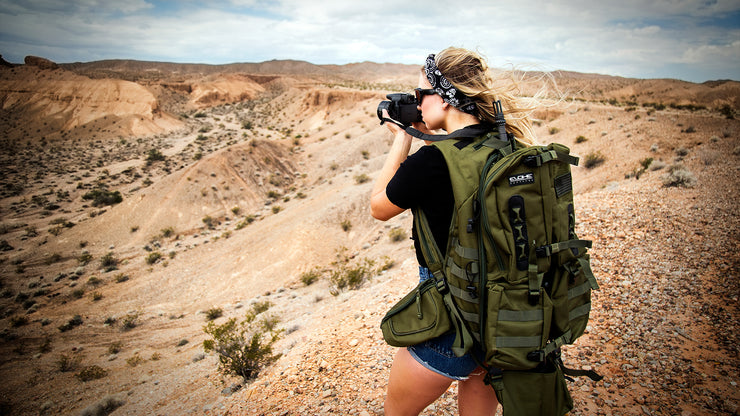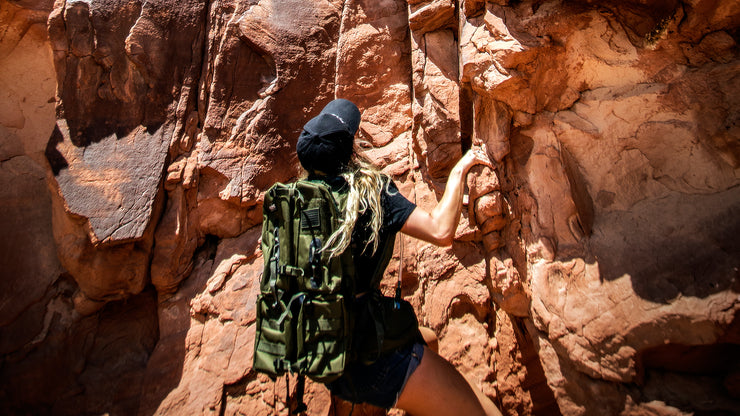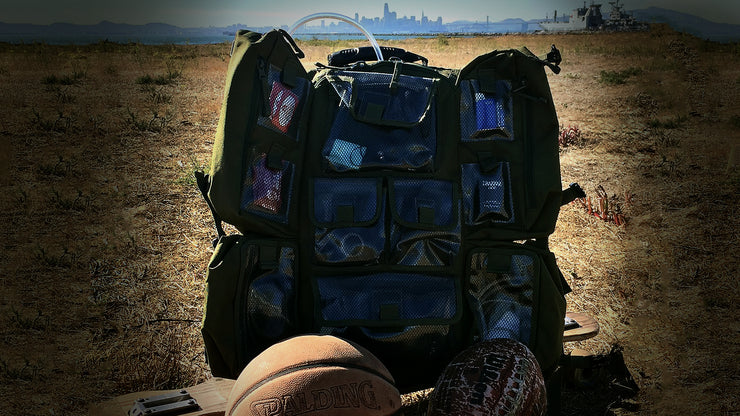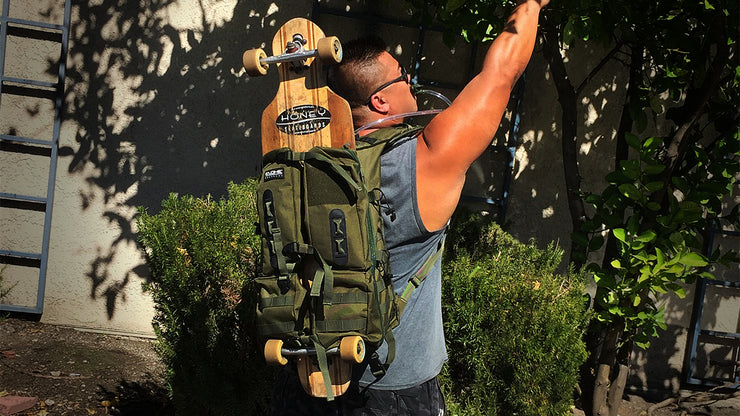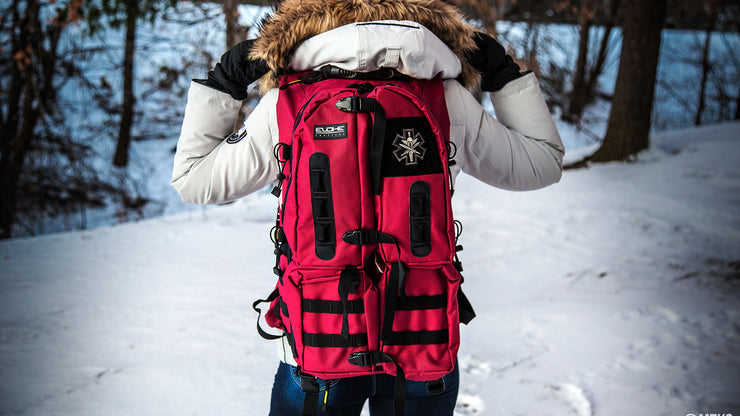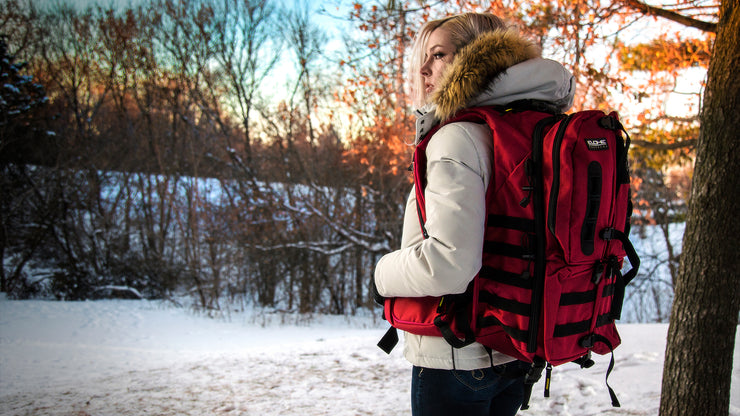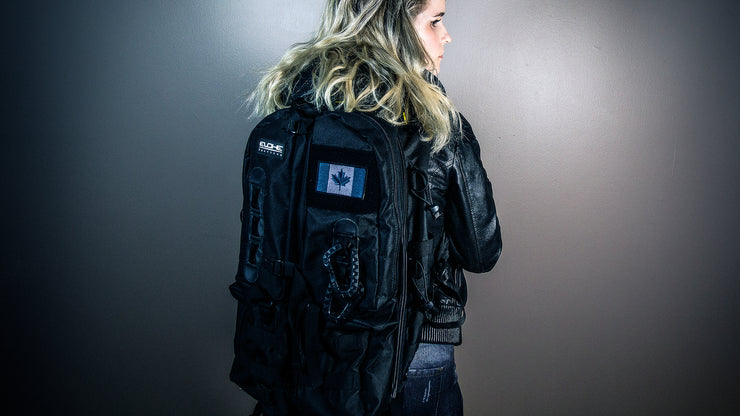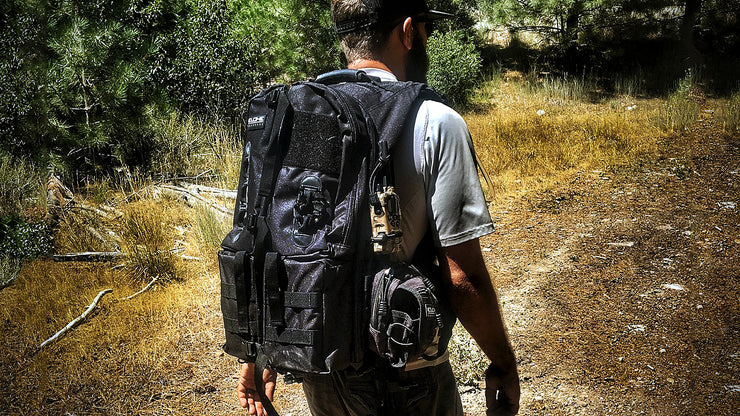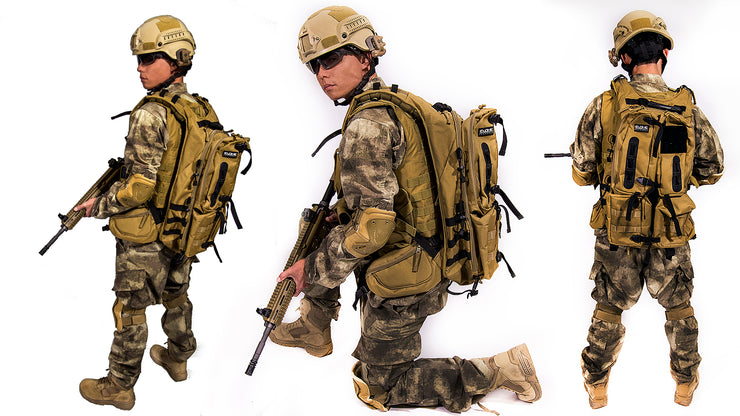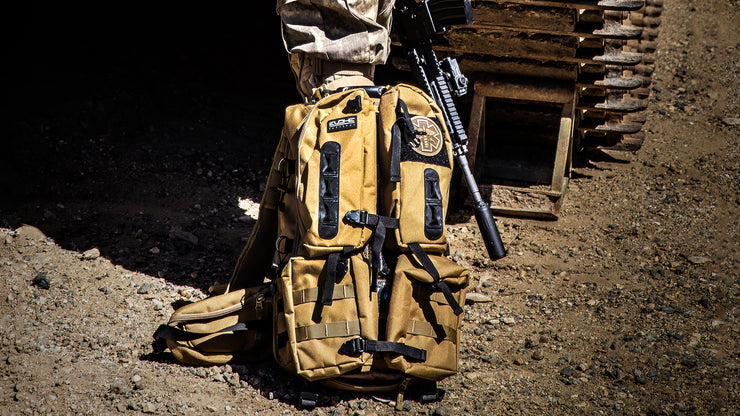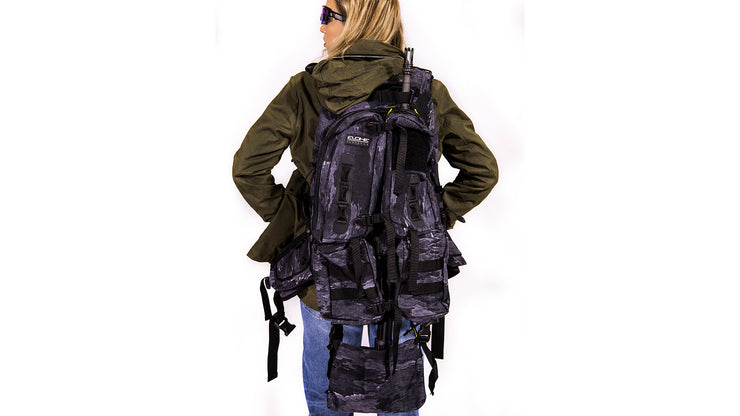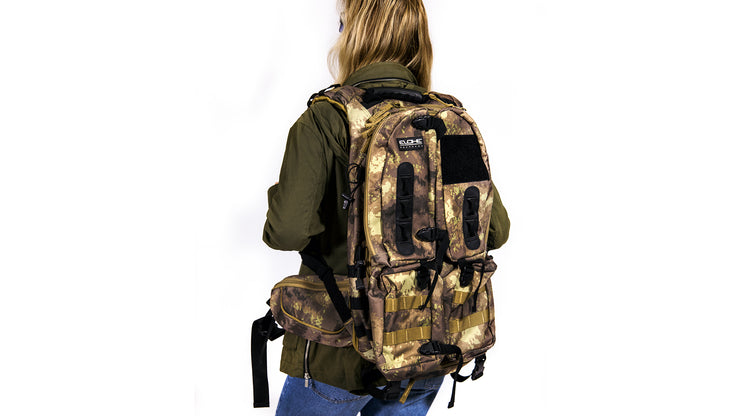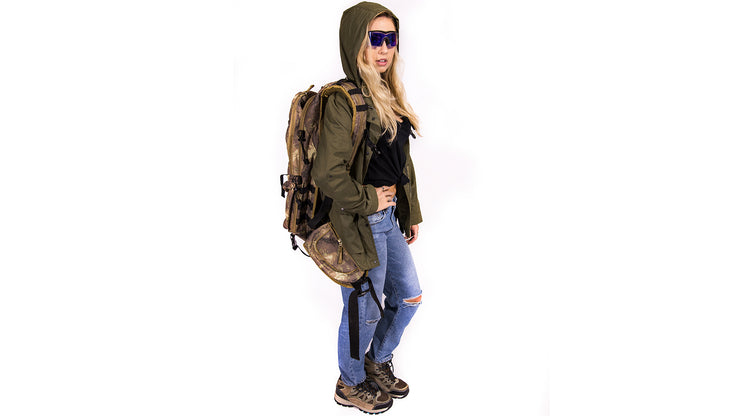 AEGIS TACTICAL PACK
Initially created for combat medics this versatile pack features our patented Butterfly and Clam-shell design.  Using a modular buckling system, operators can quickly access important components and visually locate through transparent quick-locking pockets.  For more extensive components the Clam-shell main compartment peels open to access twin satchels that have adjustable walls to fit and organize any material.
Butterfly Design
The outside of the Aegis pack comprises of four compartment quadrants which butterfly outwards to fully expose our multiple transparent pocket system.  The compartments have exterior access and interior access points so no matter at which phase contents are accessible.  The transparent pockets allow users to quickly visually locate and access the necessary materials.  Using RFID reinforced rubber provides quality securement while allowing users to customize as they see fit.
Clam-shell Design
The main compartment can be opened flat to easily access more needed materials.  With twin satchels secured with Velcro allow for gear to be individually removed for usage.  These interior satchels feature adjustable walls that protect and can be customized to fit an array of materials.
Materials
The exterior of the pack uses premier ballistic nylon (600D+) to provide quality protection for contents.  To accent the durable nature of the pack we use water resistant zippers made from IDEAL™ and a waterproof liner to keep contents dry and secure.  Segments of the pack also feature padding for impact protection and high tinsel strength thread and impact resistant buckles ensures longevity.  
Breathe Comfortably
The backpack was tailored for comfort in mind. Designed for optimal airflow, contact points between operator and pack are limited but provide quality support. The straps employ "grooved ridges" that are made from high-grade memory foam coupled with breathable mesh to allow for conformity, wicking, and cooling.
Hydration System
Each pack system was designed convenience and ease of access to necessities like hydration. An FDA certified 2 L hydration bladder is fitted in its own compartment and lined through the shoulder strap. This method of lining was made to maintain cleanliness and provide easy accessibility. Manufactured with an antimicrobial liner, our hydration bladder helps eliminate and defend against germ growth and keep water tasting fresh.
2 L H20 bladder

Bite valve to avoid spills

Strap tuck to help maintain cleanliness

Antimicrobial liner to help eliminate germs

Easy access
Accessories Pockets
On the top and bottom of the Aegis there is a separate pocket that houses additional components.  The top accessory pocket features a waterproof poncho to envelop the pack during heavy torrential conditions and a muzzle secured strap to secure the barrel of a rifle.  On the bottom accessory pocket comprises of twin extender straps that allow users to secure a sleeping bag or shooters mat.  Additionally, there is an extender pouch to secure the butt-stock of a rifle.